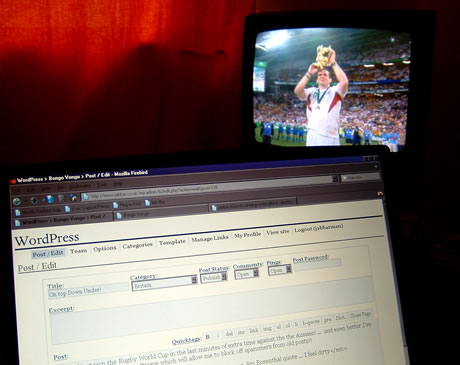 England just won the Rugby World Cup in the last minutes of extra time against the the Aussies! … and even better I've just installed new blogging software which will allow me to block off spammers from old posts, so victory all round!!
This post is just sad on so many levels …
I even nicked the title from a Jim Rosenthal comment …
I feel dirty.